Imagine being able to have information of your own (historical) consumption in hand and allow you to predict your expenses, controlling your devices and still be able to confront your information with the service concessionaires...
Consult with us your ideas and needs without compromise by emailing your query with the basic description and we will return as soon as possible an option where you can check the best cost situation and all feasible technical conditions for your deployment.
This is that Internet technology of Things (IoT) allows ...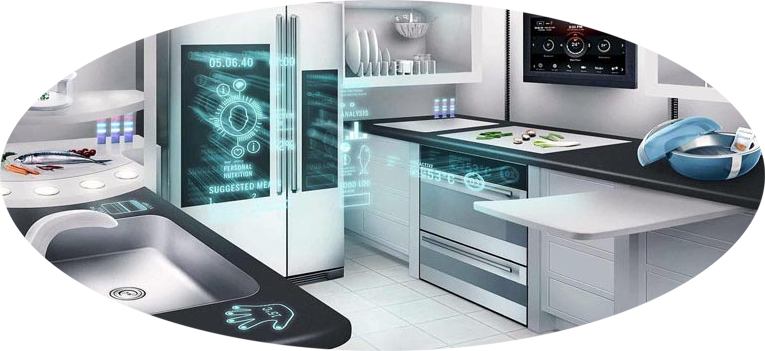 Today we offer a monthly service of access to this technology without the person having to have any knowledge of how to implement these resources, simply by choosing their points of interest and we will install the necessary devices in their residence, be it an apartment, house or other type of any building.
Create your account through the Customer Register, select your services or monthly functions and you can even deploy the devices that will be sent to you, or if you prefer, hire an installer approved by the site, for an extra fee you choose and request a professional, closer to you, who will go to your place to carry out the deployment of the stations with the selected functions, you do not have to pay anything directly, this payment is made directly on the site. After installation you will be able to qualify the installer and only then your payment will be released, if you have not agreed you can request the service review and only then release this payment. 
From deploying points of interest to measurements and control at your facility, you'll get access to your unique page to set up your charts where you can use meters to track your consumption 24 hours, getting everything recorded in your history.
You can request control of some point and set it to only be activated in predefined periods, or with certain condition, you can request that in a condition the system sends messages through email or SMS, etc.
The service is monthly and the values are available according to your interest points, you can select the desired amount, you can increase when you feel necessary.
We charge a single basic fee for the service plus the amount according to the number of points and their functions.
The selected points can be requested only for reading, reading and registration or all else a control and this in turn associated with any conditionals.
For each point selected, we installed our device that is selected by you at the time of registration, you must provide only one Internet access point through your Wifi and power, if you do not have a Wifi access you can request a GSM type access in your register, so all components are delivered together for deployment. LoRa networks as a communication option depend on feasibility for coverage and must be requested in advance to verify the feasibility of your location.